Contact Details of Hamburg Office (Germany)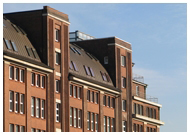 Sales Consulting Frank Sandtmann
c/o Wirkung Plus
Sonninstrasse 28
20097 Hamburg, Germany
Tel.: +49 40 235 130 816
✉ info(at)vertriebsberatung-sandtmann.de
---
Hamburg, Germany: Built on Trade & Business
High up in Germany's north you can find the Free and Hanseatic City of Hamburg, the biggest non-capital city in the European Union with more than 1.8 million inhabitants. Having one of the most important harbors worldwide in its city limits, Hamburg's citizens are very fond of water. And we have a lot of it: one often quoted fact is that Hamburg has more bridges than Venice, Italy.
Hamburg, claiming to be "Germany's Gate to the World", is extremely busy with trade. It is a perfect entry point for any international company considering to enter the German market. Having been the European Environmental Capital in 2011, it is easily reached via highway (to be precise: German "Autobahn"), train, plane or - if you are not so much in a hurry - by ship.
How to get to the Hamburg Office
The office of the sales consulting agency is located in a former chocolate factory, a typical example of a traditional Hamburg warehouse, built beginning of the last century. The building is called "Sonninhof" and is at the waterfront: two channels are close by. The city railway station "Hammerbrook" is within 5 minutes walking distance.
City center and Hamburg Main Station can be reached within less than 15 minutes by foot. Also the bus stop Lippeltstrasse is only minutes away. From Hamburg International Airport you will need some 20 minutes by car. Limited parking space is available in front of the building. In case you would like to use Google Maps to plan your journey: get directions to the Hamburg Sales Consultancy.
I am looking forward to receiving your call, email or having a personal meeting.
Call now