Sales consulting for small & medium sized companies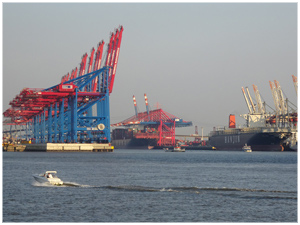 Especially small and medium sized businesses (SMB) are often underestimating the bottom line influence of a systematic market approach. A lot of decisions are based on experiences from the past or a "gut feeling". No doubt there are lots of situations in your company, where it is extremely valuable to listen to those feelings. However, one should add to it a systematic evaluation of the general environment, in which these decisions are being made.
Hardly any decision can be made under total security regarding these underlying circumstances. The more important it is to know well the controllable and verifiable factors. Selling not only based on gut feeling, but based on clear principles, good knowledge of the (competitive) environment and controlled by a system of comprehensible and straightforward key figures. Sales consulting - precise and smart.
Better your website: Website Optimization
The Internet seems to be omnipresent. Nonetheless is this sales channel often neglected or poorly used, especially from medium enterprises. This despite the fact that one hardly can overestimate the importance of this technology.
Often is your own, optimized website key to your market success. It is your digital business card to the world, while at the same time being a supreme customer acquisition tool that is working for you. Worldwide. Year-round. 24/7.
A strictly sales-minded use of your homepage is one of the key elements of my B2B sales consulting approach. It considers the content of your website, its design, usability and especially the chances of getting found by Google & Co. via organic and paid search. You can be sure: your company will measurably benefit from improved results through holistic website optimization (SEO), too.
Individual consulting approach
As each company is fundamentally different from all others, it deserves an individual consulting approach. Hundreds of ready-made PowerPoint slides in most cases do not solve specific problems. My claim is that I show clients a practical way to an effective and sustainable improvement of their situation. If required, I am more than happy to support the implementation of identified opportunities.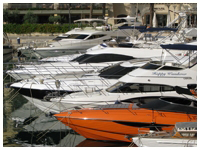 Sales Success through Differentiation
Range of business consulting services
Sales driven website optimization (SEO)
Target group oriented search engine advertising (SEA)
Comprehensive online marketing consulting
Analysis and overhaul of your sales strategy
Development of a system of key figures
Support when entering the German market
How can B2B Sales Consultancy Frank Sandtmann from Germany help you?
Call now